URBAN LOCALE / WHAT'S SHAKING IN SHANGHAI?
Exploring eateries and bars within the world's second most populous city.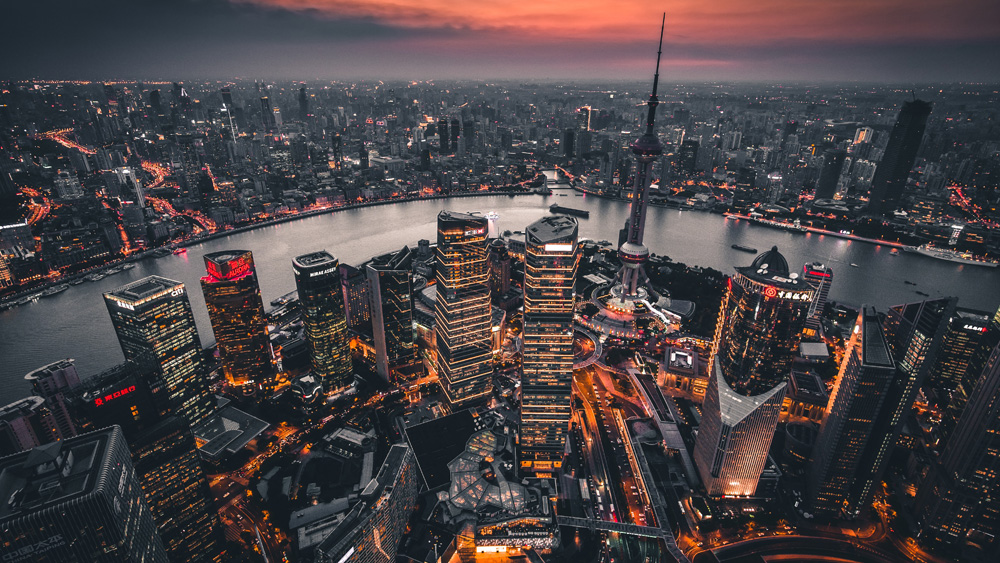 Photo: Denys Nevozhai / Unsplash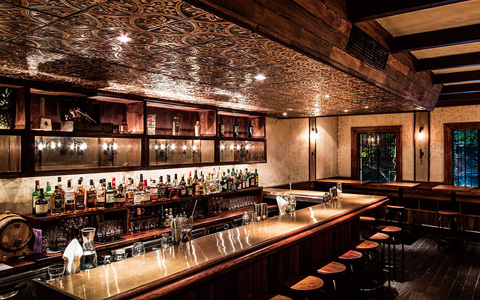 SPEAK LOW
579 Fuxing Middle Rd, Huangpu.
And swing hard? Secret entrances to bars only remain a secret for so long – even in hushed tones – but Speak Low in the French Concession area has maintained it's allure thanks to Shingo Gokan's celebrated menu which sees the venue ranked at No 35 on the 'World's 50 Best Bars' list. Three separate spaces offer varying levels of intimacy with really solid cocktail basics (the Old Fashioned has a sizzling bacon garnish), authentic Chinese tea cocktails, and the signature 'Speak Low' is a must-try tipple comprising Pedro Ximénez sherry, rum and matcha. No reservations, it gets crowded so choose your visiting time wisely.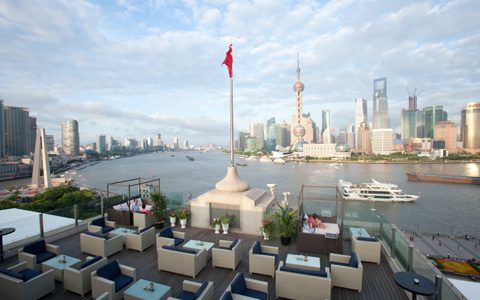 THE HOUSE OF ROOSEVELT
27 Zhongshan Dong Yi Road.
There's something very regal about a good Weekend Brunch, especially when you enter a 1920 neo-classical building with three wining-and-dining establishments – Sky Restaurant and Bar, Private Members Club – all overlooking The Bund. Owned by the American Roosevelt family (which has included two US presidents), the Bund 27 building has been painstakingly restored and features the largest wine cellar in the city. Brunch yourself at the Sky Restaurant with a set Chinese or Western menu (also as À la carte) accompanied by champagne or a Bloody Mary while taking in the Huangpu river views.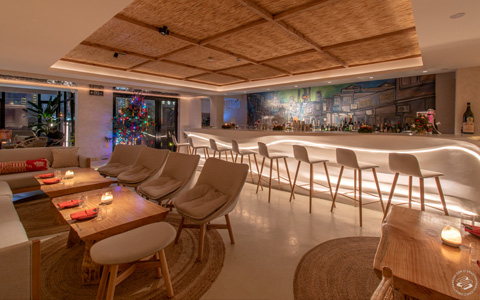 CHAMELEON
Fifth floor, 90 Shaanxi Nan Lu (near Jinxian Lu).
An aptly named establishment within the vibrant, colourful and everchanging Shanghai skyline. Opened late in 2019 by renowned restaurateurs Carson Xie and Eddy Yang, Chameleon lives up to its name with a cocktail and small dishes menu that changes every six months. Bright and airy decor greets guests upon emerging on the fifth floor, as if you were stepping into the easy living of the white-washed Balearic Islands. Cocktails are cleverly curated with Chinese spices and the all-day Sunday barbecue is gaining popularity for its meat platter, plus brunch highlight of Eggs Benedict.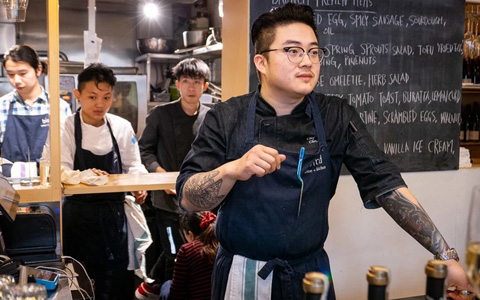 BIRD (& Bitter)
50 Wuyuan Lu, near Changshu Lu, Xuhui district.
"I used to want to run a fine dining restaurant. I think most chefs' dream is to get Michelin stars and named by the 50 Best," Chris Zhu told Time Out Shanghai in 2018. "But I just want people to enjoy the food, have a good time and talk to their friends." Two years later the hometown medical student turned chef oversees: Bird, a mash-up of Shanghainese, Japanese and Western fusion cuisine; and Bitter, two doors down for coffee and cocktails for expat owner Camden Hauge. Creative, small sharing plates at Bird and lazy afternoon drinks at Bitter – both are where the cool kids are hanging out.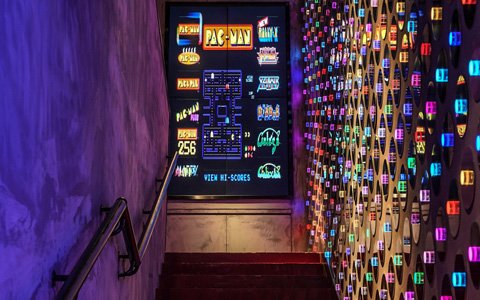 THE ODD COUPLE
No 25, Lane 181, Taicang Lu, Huangpu district.
One of only three Shanghai drinkeries within Asia's 50 Best Bars ranking (No 38), The Odd Couple is a marvellous homage to the 80s with bright and kitsch decor – but the drinks are anything but! A cocktail collaboration of varying bartending styles between Steve Schneider (of Employees Only fame in New York) and Shingo Gokan (Sober Company) can only benefit the guest – with both contributing different versions of the same flavour profile – with a banging playlist to boot. Their 80s tribute is highlighted with a formidable spiced Long Island Iced Tea comprising the impenetrable quadrilateral of colourless spirits: rum, gin, vodka and Cointreau!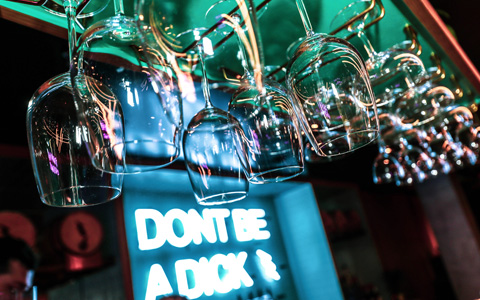 *SNEAK PEEK* – THE HOUSE OF MACHINES
Building A, 1010 Wuding Lu, Jing'an, Shanghai.
Bringing their motorcycle engines to the lively and cosmopolitan Jing'an District for the first time, the THoM team are replicating their tried and tested formula of bringing together man, woman and machine as they've done in Los Angeles (USA), Cape Town (South Africa) and Niseko popup (Japan). Sporting a barrel-aged cocktail programme (House Old Fashioned and House Negroni the flagships), craft beer, bold coffee and a wild angle focus of East meets West influenced menu offerings. A local partnership with China Grand Auto has been formed, plus continued collaboration with BMW Motorrad, resulting in a Heritage showroom on site. It's their home, but everyone's invited.
Compiled by Barry Havenga for LNLA