URBAN LOCALE
VIN-ON-VESTERBRO / ANCESTRALE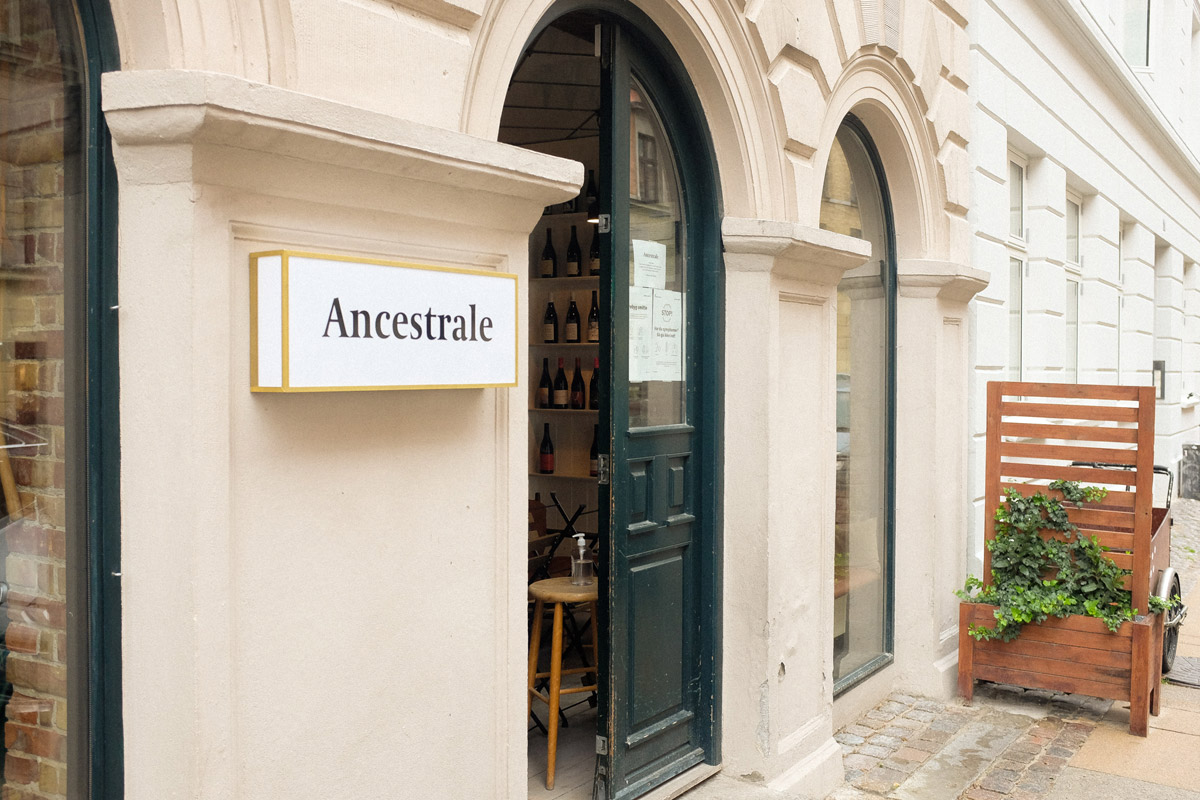 You know that accolade that is awarded annually to the Danes about being the happiest people in the world? Sure, there's candles and hot chocolate, pillows and throws, – which all contribute to the term hygge, meaning comfort, warmth and togetherness. They have free healthcare and schooling and political stability which obviously helps, but it's also places like Ancestrale – a glorious wine bar and eatery in the heart of Copenhagen's lively Vesterbro area which enhances their joyous way of life.
Ancestrale is all about authenticity. From their manifesto of serving unique wines, harmonious food and craft cocktails with a constant quest of using sustainable, and wherever possible, local ingredients – to the pride and joy of the owners and staff who strive for a minimal waste policy. There is no wine menu, guests are asked what they are in the mood for, whereupon which a conversation commences before an informative and bespoke choice is made.
Opened in 2017 by experienced chef, sommelier and restaurateur Johann Duedahl Jacobsen, whose greatest love is pure and unmanipulated wines, Ancestrale's modern, Scandi-cool decor and seasonal menu – emphasising vegetables and fish – made an instant impact in one of the world's most culinary decorated cities.
Ancestrale pays homage to the philosophy of simple Danish principles: natural, organic and sustainable, with Jacobsen applying them to his vast selection of wines that is contrary to what you pick off the shelf in a supermarket.
"It's the authenticity and honesty of the place that has made it so popular. On a quieter stretch of Vesterbro, a little oasis that was built from scratch that isn't pretentious," says local resident Kristian Sørensen, who drops in at least twice a week for a post-work libation, or early dinner with wife Belinda – an expat from South Africa – who shrieks with delight when a local vintage from the tip of Africa conveniently finds its way to the table.
"Ancestrale is just different, the people that have the knowledge are actually there, all the time. They are greeting the guests and sharing their expertise, it's not just a business, it's a real labour of love that is welcoming to all."