URBAN LOCALE
ULTIMATE UDON IN TOKYO / SHIN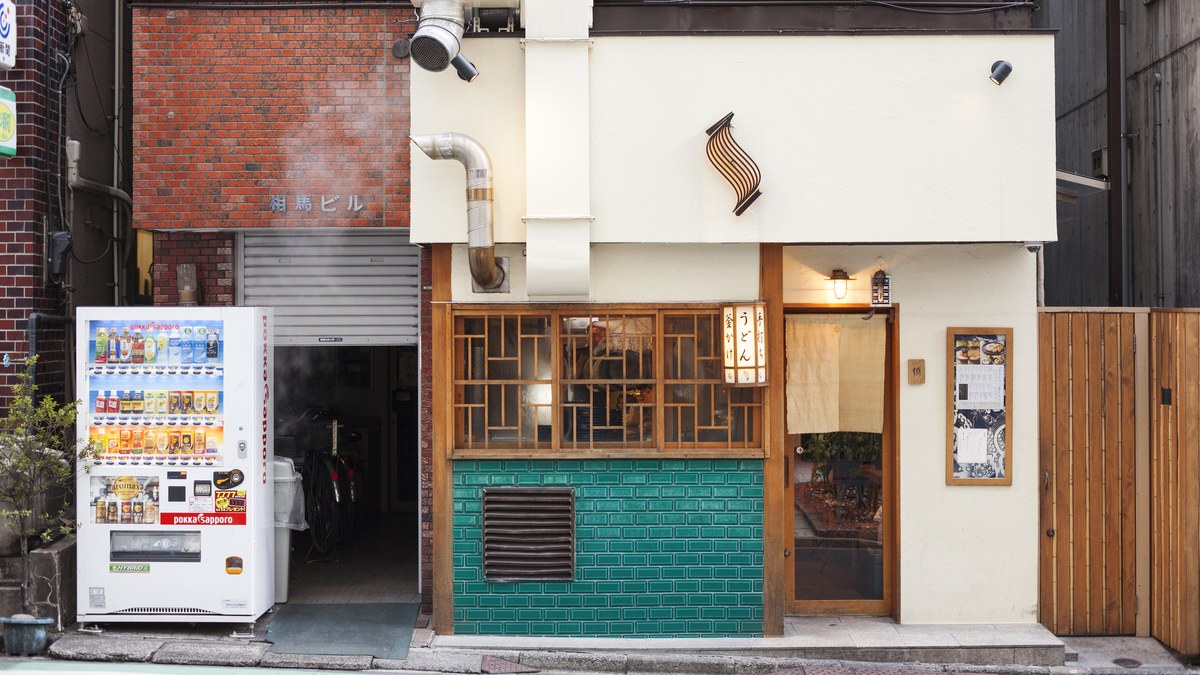 There's ramen available on practically every street corner in Tokyo — the city with more Michelin-starred restaurants (227) than any other in the world — but it's time to share the unleavened dough limelight with another noodle necessity … Udon!
The next time you have the opportunity to traverse traditional eateries and bars around the brightest and loudest suburbs of the host city to the 2020 Olympic Games, put Shin near the top of your list.
A short walk from Shinjuku Station – the busiest transport hub in the world used by 3.64 million people a day – the nondescript entrance masks just a sliver of a restaurant with six counter seats and two tables. The staff have limited English skills, but you haven't navigated your way here to converse. (There are simple English descriptions on the menu)
There's usually a queue as every order is prepared fresh. How fresh? You can basically watch your meal being prepared from scratch in the front of the eatery. From the dough being rolled with a massive pin, then fed through a machine that cuts strands of udon before being placed in two separate pots: first for boiling then an ice bath to prevent over-cooking.
At Shin you have two options — zaru (cold) served in a bamboo wire basket; and kake (warm) served in a hot broth with plenty of toppings. The highlight being a carbonara-inspired dish with raw egg, butter, pepper, Parmesan and bacon tempura. Yes, BATTERED BACON!
Open since 2011, you can eat well for $10 but make it snappy, there's plenty of punters outside waiting to udon themselves, including locals, which is always a giveaway that the place is a hit.
Enough words, look at these dishes!
Open Sunday to Thursday from 11 to 11; Friday & Saturday 11 to midnight.
Shibuya-Ku, Yoyogi. +81 3 6276 7816
udonshin.com
By Barry Havenga