URBAN LOCALE
COCKTAILS IN COPENHAGEN / LIDKOEB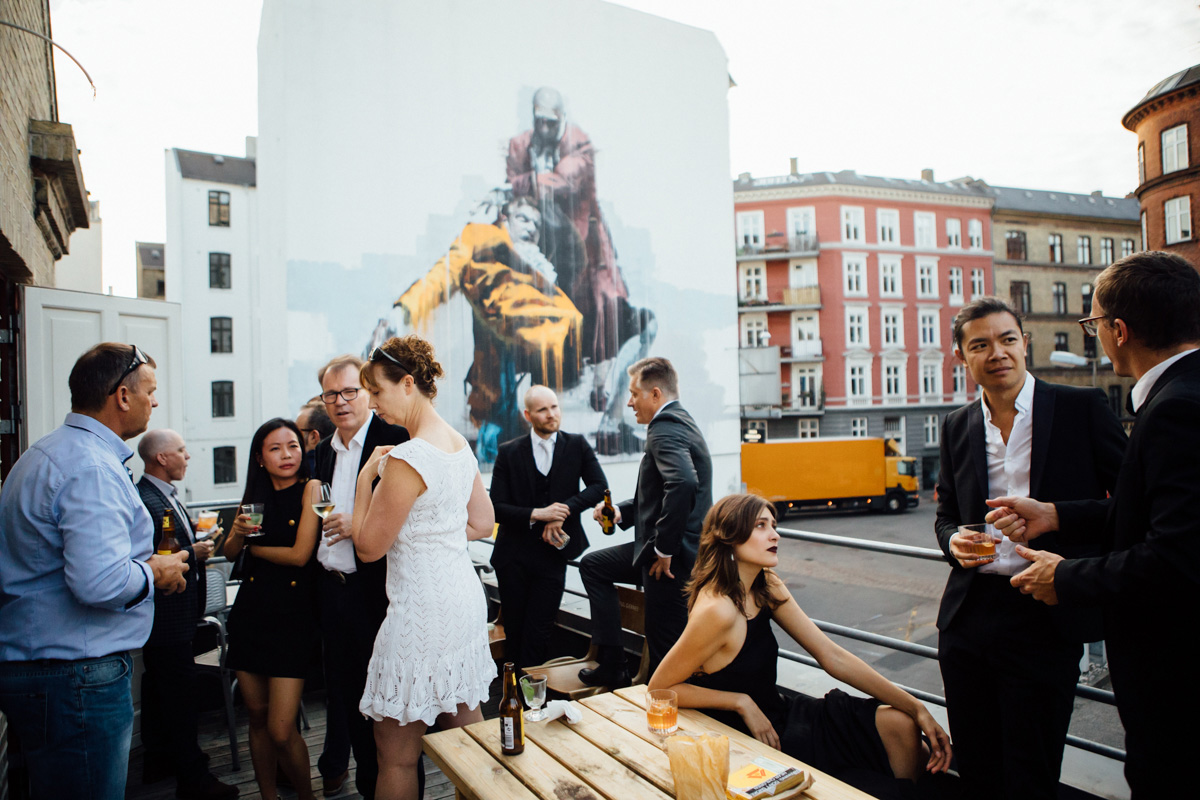 Ever heard someone say they don't want to go to Copenhagen? For most global travellers, the Danish capital is at the top of their places-to-visit list, perennially ranked within the top 10 of the world's most liveable cities.
København (Old Danish looks trendier) is the epitome of Scandi-cool; the birthplace of New Nordic cuisine and Danish modern design, and the quality of the food, drink and shopping upholds these legacies. A compact and environmentally conscious metropolitan area of 1.3 million people, with a bountiful urban environment: miles of harbour-front promenades, lush parks and a striking blend of contemporary and historic architecture.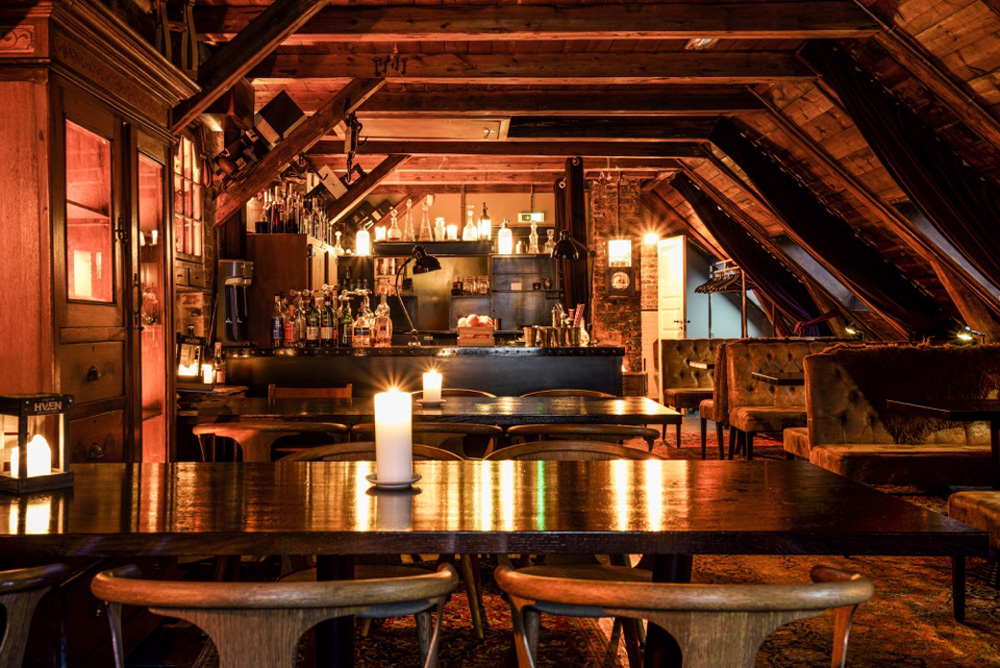 A Danish term you're guaranteed to hear is hygge (pronounced hu-gar), which is without direct translation, but means comfort, warmth and togetherness. Just add alcohol and you have Lidkoeb. Ideally set back from the bustling main shopping street in Vesterbro, the building dates back to 1886 which housed the production facility of a pharmacy for over 100 years. The product may have changed, but the purpose is still the same: Help people feel better!
We visited this highly rated bar at the end of May as the city was experiencing the hottest week in 140 years, (imagine Danes de-robing and jumping in the harbour) perfect for enjoying the outdoor terrace before exploring the three-storey libation laboratory. København can be prohibitively expensive for drinking but Lidkoeb is more affordable, cocktails costing 110 Danish Krone ($17/€15/£13/R245).
Compulsory on the expansive menu is the Jornødde Old Fashioned. We loved the Danish take on a familiar American classic — which has a big Scottish influence — the current cocktail list being conceived by Bravehearts Colin Edie, Paul Graham and Steve Hill. Four Roses Small Batch Bourbon is fat-washed with peanut butter then left for 48 hours before being frozen. Then come the bananas: syrup instead of sugar (for richness) and dehydrated slices instead of orange zest, served on a large block of ice. Skål! (Cheers).
The third floor is where you'd imagine Vikings hold their Annual General Meeting, a low-lit whisky bar with chesterfield sofas and a selection of 250 spirits — probably all required to counter the fearsome Scandinavian winters. The Hugorm Whisky Sour features chamomile-infused Bulleit bourbon, lemon juice, egg white and Pastis (anise-flavoured spirit) … hygee in a glass!
Lidkoeb will be six years old in November and is owned by Adeline and Rasmus Shepherd-Lomborg who have a trifecta of København cocktail emporiums. Also try nearby Ruby and Brønnum.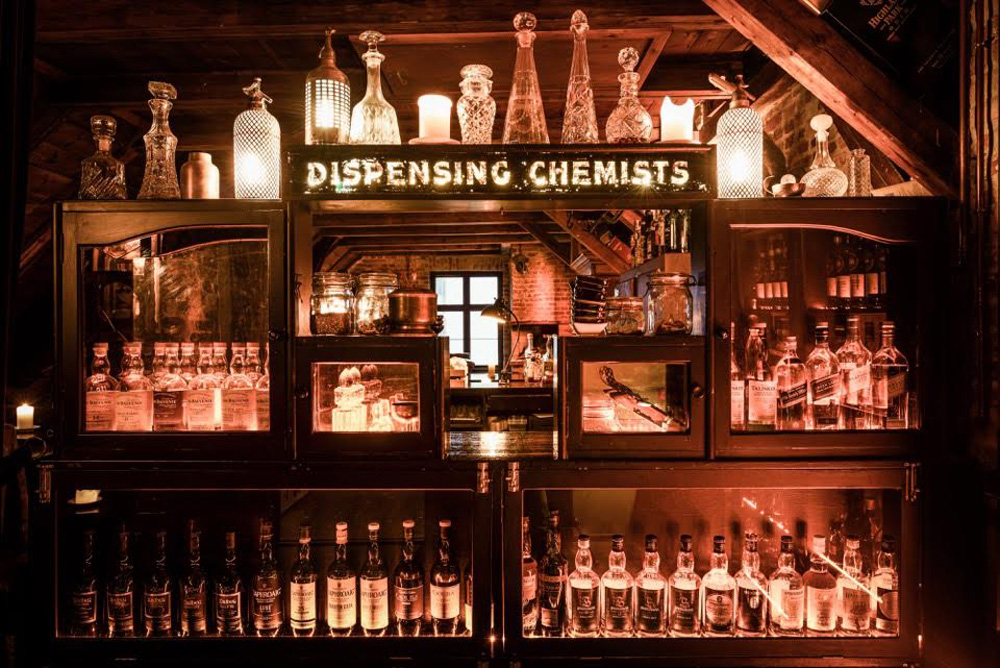 Open Tuesday to Saturday from 4pm to 2am; Sunday & Monday from 8pm to 2am.
www.lidkoeb.dk
@lidkoeb
By Barry Havenga
Photos by Andy Lund & courtesy Lidkoeb.