URBAN LOCALE
BEST PIZZA ON THE PLANET / JOHN'S OF BLEECKER ST.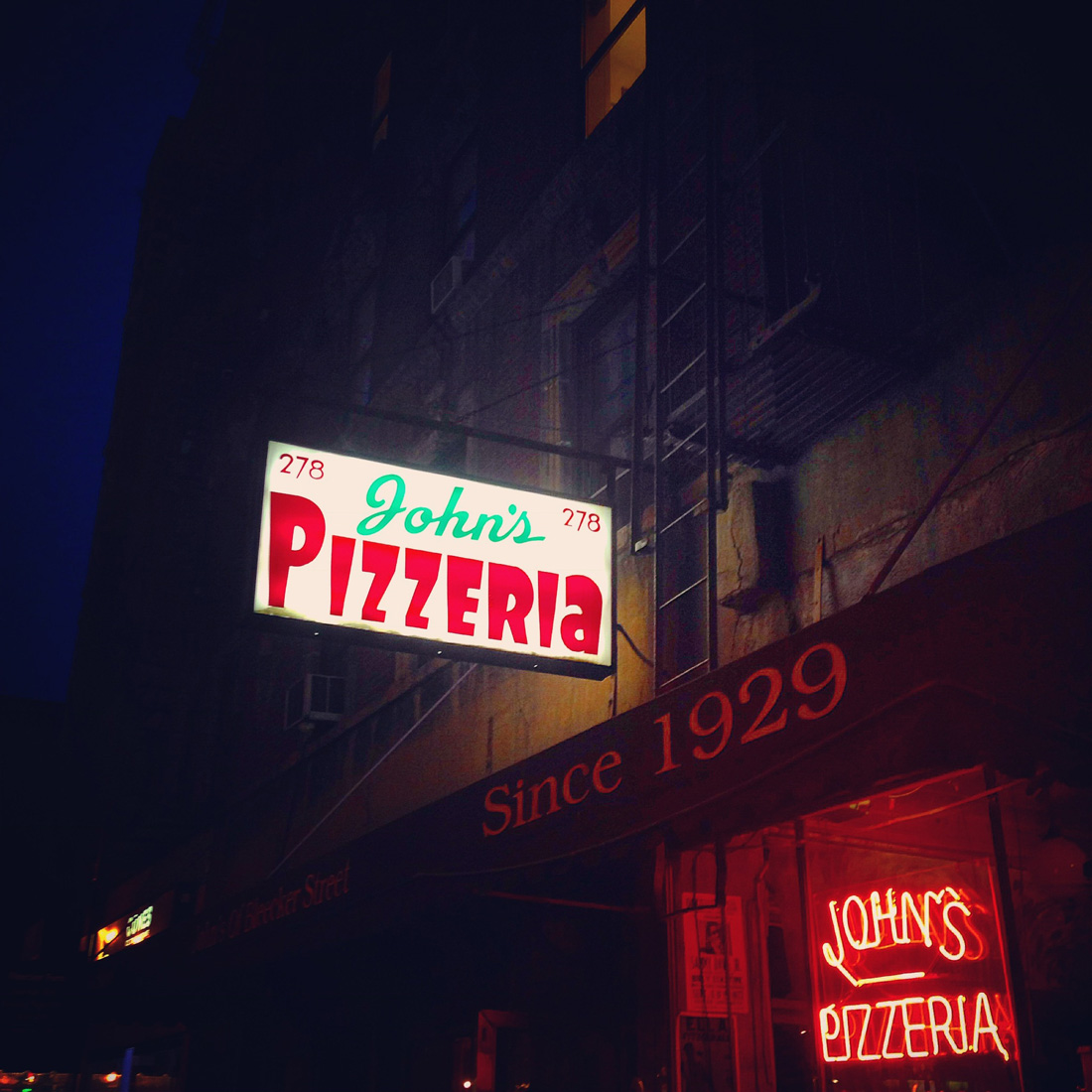 278 Bleecker Street is the most important address in Manhattan.
Pizza in New York is a very big deal, with hundreds of choices, so when we tell you about an establishment which will be 90-years-old next year — that has a queue outside every day of the week — don't even think about leaving John's of Bleecker Street off your NYC itinerary.
I'm a Friday night pizza guy and since I first discovered John's in Greenwich Village on my first visit to the city in 2009, I think about their pizza: Every single Friday night. Very little has changed since Italian immigrant John Sasso ignited his coal-fired brick oven. And that's the beauty of John's — it's been uncomplicated for close to a century.
No slices. No reservations. Cash only (until last year). Decades-old dark wooden graffiti-initialled booths and the greatest coming together of round leavened dough topped with tomatoes and cheese. This is the epitome of New York-Neapolitan old school cool.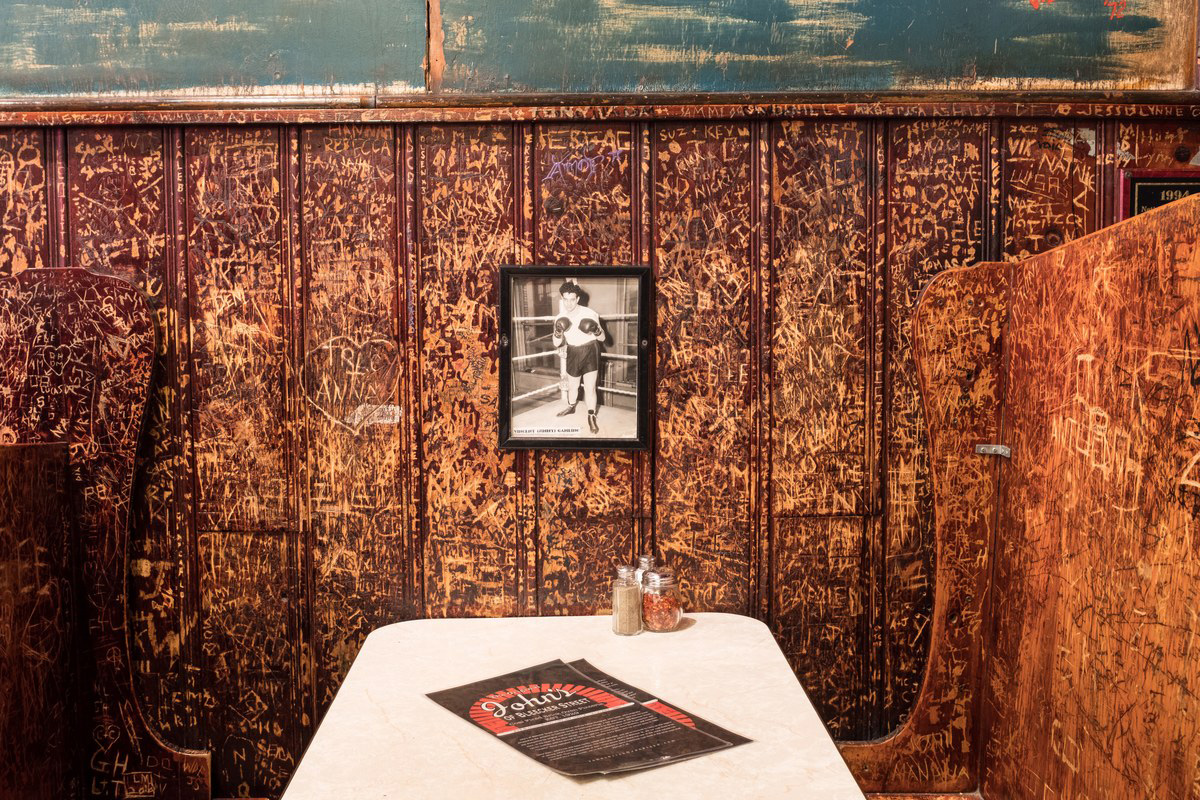 Photo: Diane Sooyeon King for Conde Nast Traveller.
The origin of one of the world's most common and popular food items is believed to have been created in the southern Italian city of Naples, from where Gennaro Lombardi emigrated to New York in 1897 and opened a grocery store in Little Italy, Manhattan, which in turn grew into Lombardi's Pizza in 1905. Several of Lombardi's apprentices subsequently left to create their own pizzerias, founding legendary joints like Totonno's, Patsy's and of course John's.
Cramped and bustling, two dining rooms comprise John's of Bleecker, one of which houses the iconic brick oven which burns coal at 450 degrees celsius (850 F) — much hotter than gas, or even wood-burning ovens — there are only a handful of coal-burning pizza ovens remaining in Manhattan.
This blistering heat creates flecks of coal-fired char on the thin and crispy crust while a perfect balance is achieved between a slightly sweeter than usual tomato sauce and gorgeous gooey cheese.
First-time visitors to Manhattan always have a list of compulsory sight-seeing missions; walk across Brooklyn Bridge, stroll through Central Park, scale the Empire State Building and take the Staten Island Ferry. But most importantly, you should eat at John's.
Open Sunday to Thursday from 11h30-23h00; Friday & Saturday from 11h30-00h00.
278 Bleecker Street, New York City, 10014
Nearest subway: West 4th Street station.
www.johnsbrickovenpizza.com
@johnsofbleeckerstreet
By Barry Havenga