THIS MUCH I KNOW…
MATT ALPER / MULHOLLAND DISTILLING / 50 / LOS ANGELES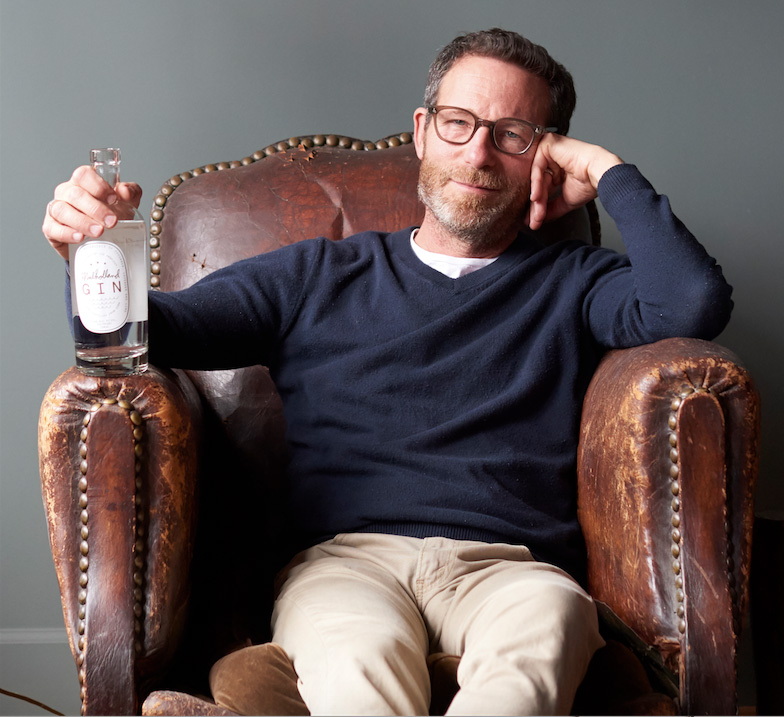 A third-generation Angeleno, who went from a career behind the lens to creating a distilling company that embodies the spirit of Los Angeles on: A mischievous inspiration, partnering with a Hollywood star (and remaining firm friends), sifting through the clutter, Seinfeld and East Carolina pulled pork.
As a native Angeleno it must be tremendously satisfying to experience the regeneration of Downtown LA first-hand, particularly the Arts District where you have chosen to house Mullholland Distilling HQ?
Los Angeles is such a magical place and I feel that within the whole of America, this really is our time right now, particularly for craft. People come from far and wide to settle here, the best comes to LA and just kind of reinvents itself. You can have 15 people in a room, but usually only a couple are born and bred Angelenos. Downtown LA is a real hotbed for arts and culture at present and we saw a gap in the market to create a LA-based iconic brand.
Why specifically the name 'Mulholland'?
William Mulholland was a visionary (and a rebel) that was basically responsible for the birth of modern Los Angeles. An Irish-American civil engineer, he built the infrastructure to provide a water supply to grow LA into the largest city in California. In a semi-arid climate, the 233-mile (375km) aqueduct from Owens Valley to the San Fernando Valley enabled this. He was bold and ambitious yet mysterious and mischievous — a perfect homage to the birth of our own brand.
How did you transition from a life shooting behind a lens to distilling alcohol into a glass?
I had worked in cinematography for most of my life, first growing up as the kid with a Nikon around his neck sometimes even when there was no film in it. I had always been interested in spirits and my family was involved in the wine industry. As my career as a focus puller (or first assistant camera) progressed, I longed to follow a new passion and knew just enough about the alcohol industry to pull it off.
How did your partnership with Hollywood actor Walton Goggins evolve?
I had been working on a film where Walton's wife was a colleague and she kept suggesting that the two of us should meet. We set up a lunch and hit it off immediately. That was nearly 20 years ago and we now run a business together. Walton is certainly not a 'brand ambassador' for Mulholland Distilling; of course it helps that he is connected in Hollywood but he is deeply involved in the business and best of all our friendship continues to strengthen.
(Born in Birmingham, Alabama, 46-year-old Walton Goggins starred in The Hateful Eight, Justified, Vice Principals and The Shield. He has a leading role in the new Tomb Raider movie.)
In a saturated market, how have you made Mulholland Distilling different?
Hubris, naivety and balls! We wholeheartedly believed that we had a story to tell and that the market was ready for something new. Our American Whiskey is born in Indiana, aged in Kentucky and finished at our facility in Downey (southeast LA county); Gluten-free vodka distilled from 100% Non-GMO corn and New World Gin was awarded Double Gold at the 2018 San Francisco World Spirits Competition in April. We made use of our contact network, engaged with our friends to be part of the brand and made absolutely sure that our products are affordable.
In a cluttered world of mass information, hurtling at us from every direction, how do you choose what media to consume?
It's pretty simple: I have an internal clock; if nothing is grabbing me as I scroll through various platforms, then after two minutes I switch off and read a book.
How do you feel about product placement within the entertainment industry?
We've had opportunities to pay for the strategic placement of our brand — been approached by several outlets — but we're not into that. Fortunately we have lots of friends that have created significant PR for us. Hey, don't get me wrong, we love Hollywood, but right now, that's not our deal.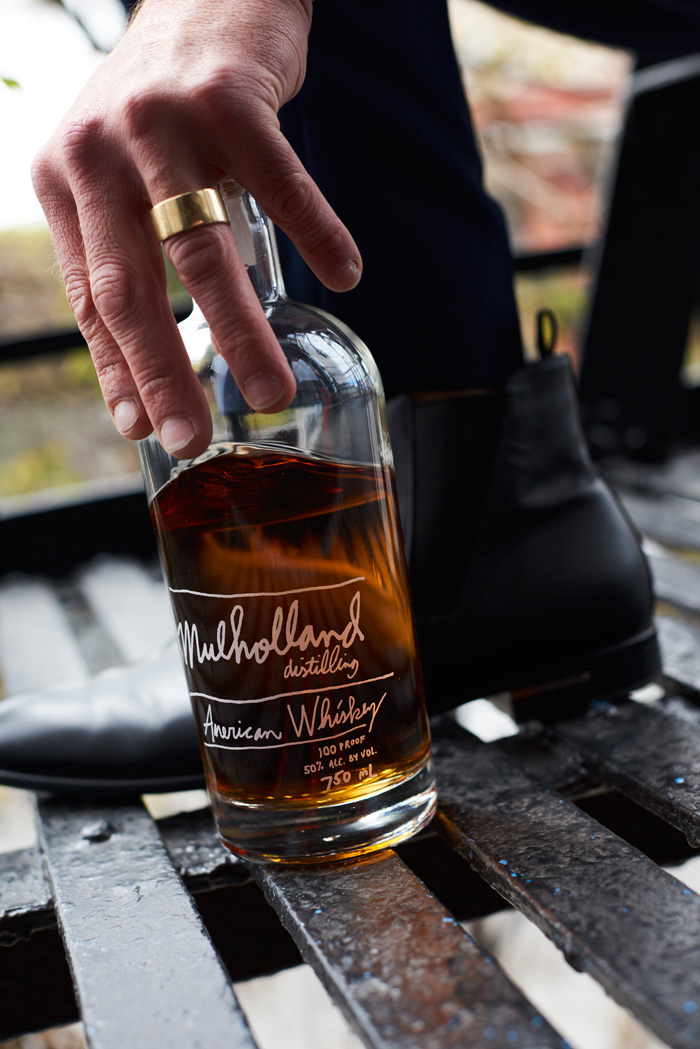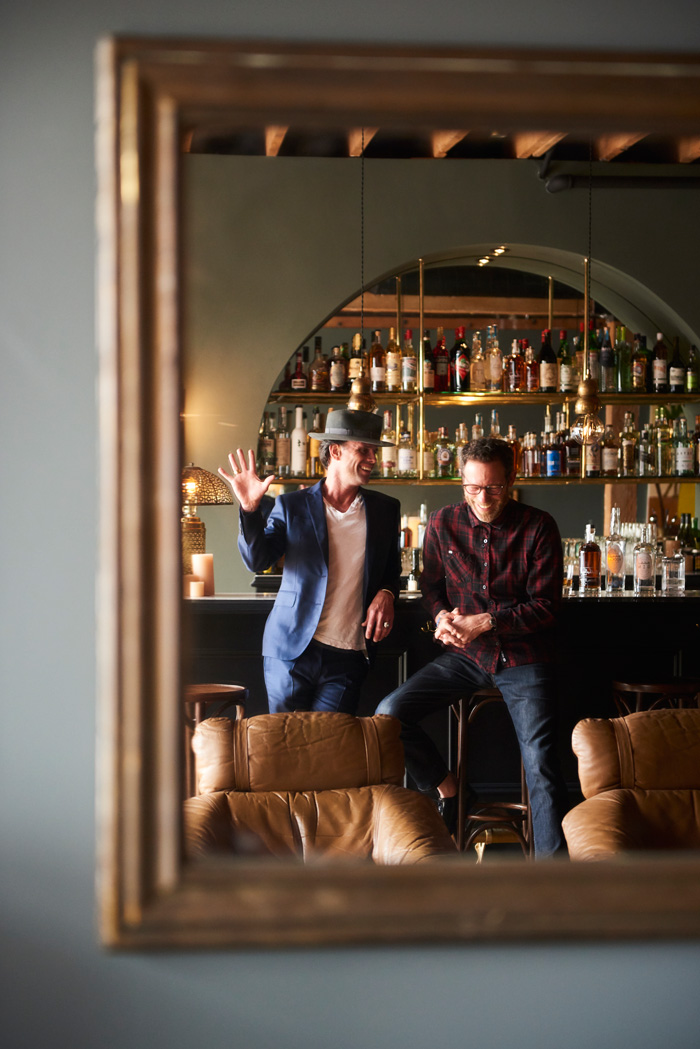 DISPATCHES
What's your most treasured possession? My 8-year-old daughter Pearl. Although, she's not a possession, I think we're just renting her.
What's your favourite journey? Any place I haven't been before.
Who was your hero growing up? I had a multitude of people I looked up to, particularly those that displayed hard work, boldness, strength, intelligence and good humour.
What's the greatest ever TV show? Seinfeld. It's timeless.
What will you never drink? Life it too short to drink bad spirits.
What do you never leave home without? KWPG! (keys, wallet, phone, glasses)
Who or what do you learn from? Learn without knowing and know without learning.
What activity have you got better at with age? Patience.
What is your guilty pleasure? Romantic comedies (Four Weddings and a Funeral, Notting Hill, The Devil Wears Prada etc.)
Your three rules for a happy life? Love as hard as you can. Work even when you think you can't. Don't be afraid to fail.
What was the first record you ever bought? Kiss' first album to go platinum — Destroyer, in 1976.
What infuriates you? Entitlement, complacency and boredom.
What's your final meal? East Carolina pulled pork, barbecue coleslaw and a really good martini.
You leave tonight: Which band, what city? Pavement, opening for the Beastie Boys in Athens.
Interviewed by Barry Havenga for LNLA