URBAN LOCALE
STEAK-FRITES / LE RELAIS DE L'ENTRECÔTE / PARIS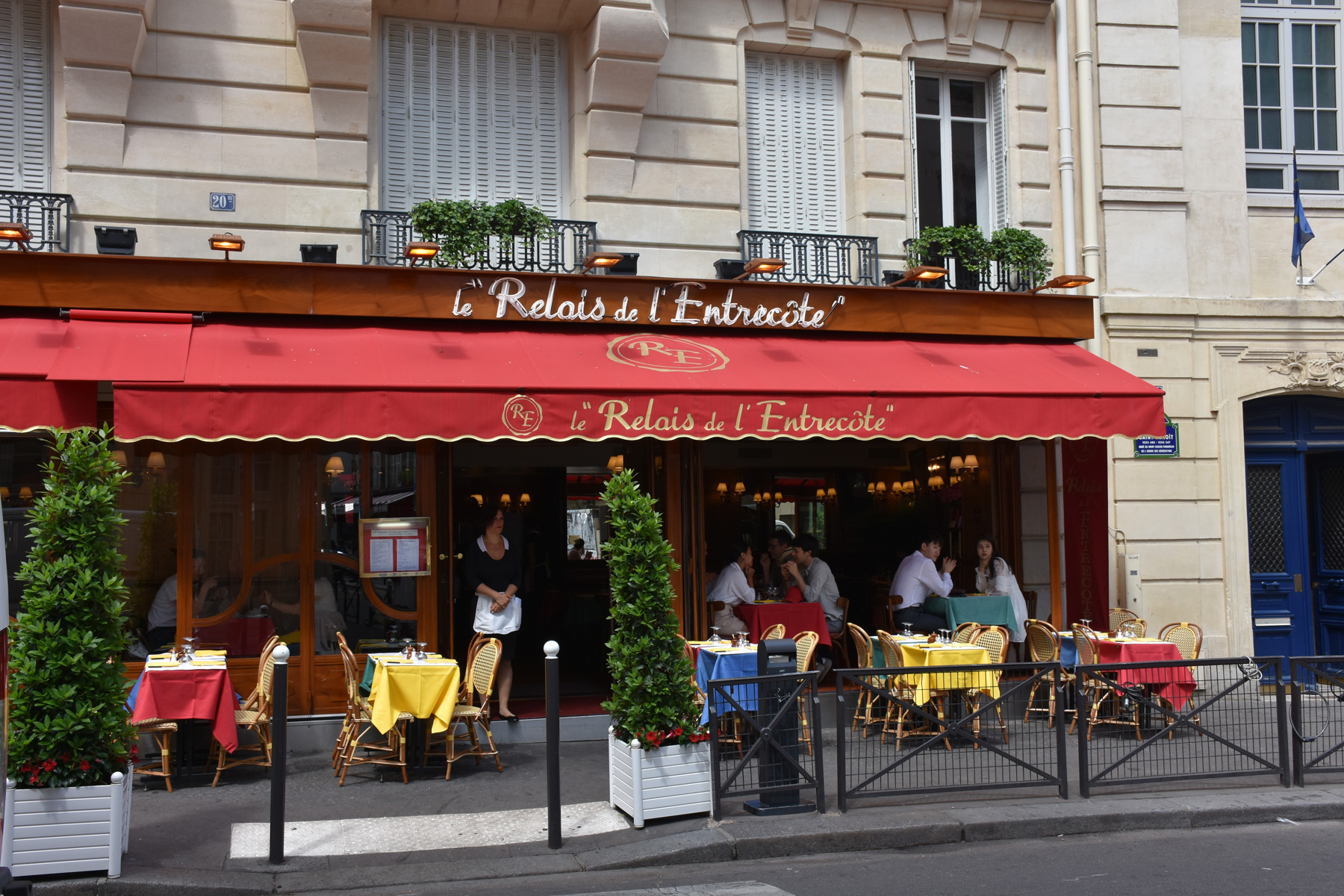 Steak-Frites is certainly a common dish throughout European bistros and brasseries, a simple serving of steak paired with french fries and pan-fried rare with hollandaise or béarnaise sauce. But who does it best?
We visited the French capital in June and met up with Parisian bon vivant Damien Tromel, whose immediate suggestion for lunch was Le Relais de l'Entrecôte in Saint-Germain — where boutiques and old streets meet historical monuments and fashionable cafés.
Tromel, a creative in the film industry is of Vietnamese decent with an American accent and completely fluent in French. So we sat back and he ordered from the immaculately-clad waitresses. Not that communicating is an issue, there is only a dessert menu at this bistrot, of which there are three branches in central Paris.
There's a salad starter sprinkled with walnuts, and fresh bread before the magic happens; strips of contre-filet (sirloin) topped with their much-celebrated secret sauce and thin-cut golden French fries. Et Voilà… Steak-Frites!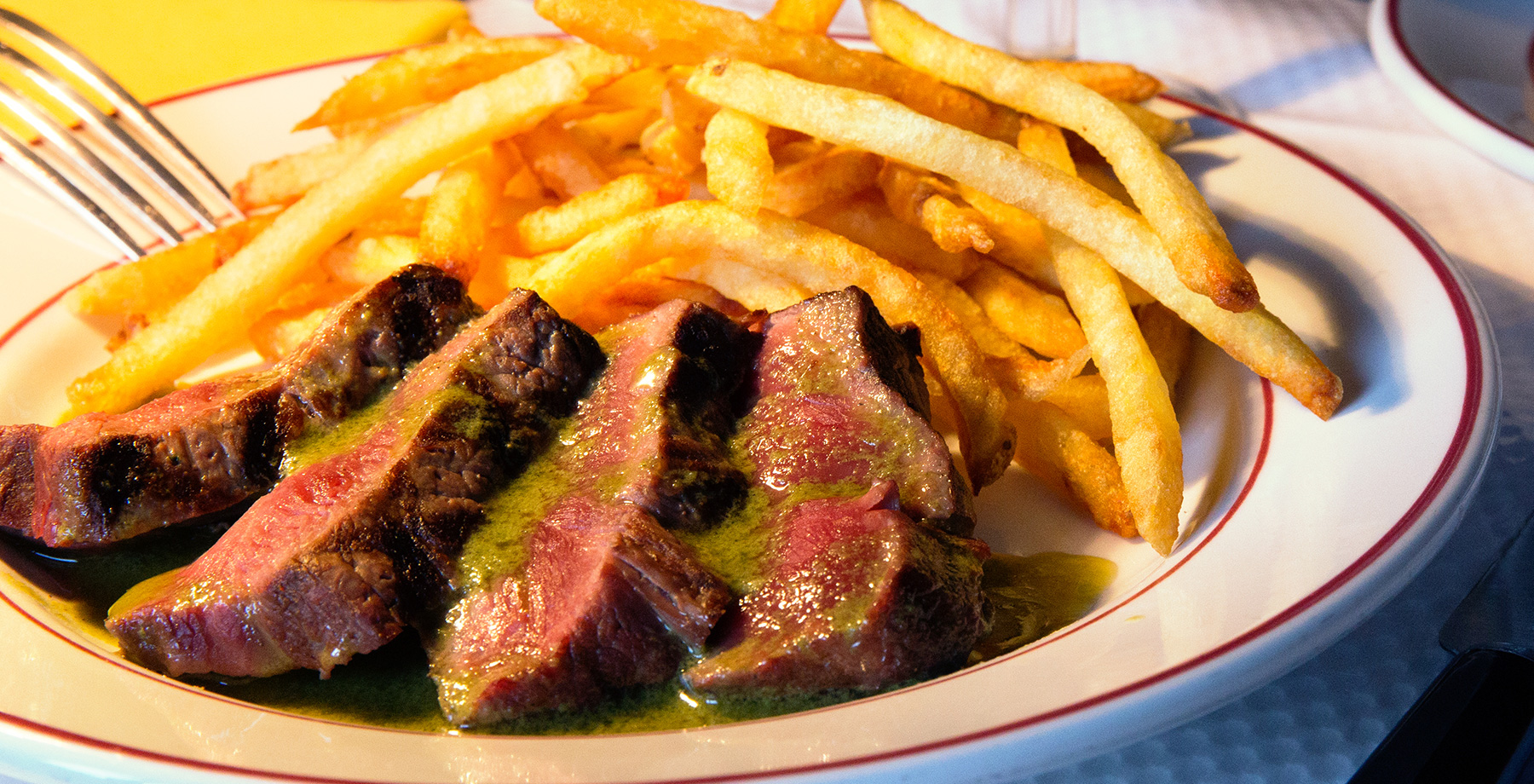 Le Relais de l'Entrecôte will be 60 next year yet their sauce remains a closely guarded secret. Our guess was a modified Béarnaise, adding mustard and garlic and possibly green peppercorns, although culinary rumours persist that chicken livers are intricately involved.
Once you finish the first round of bountiful beef, a waitress pounces with a top-up and more fries, care of two heated platters within the dining area. The dessert menu is prolific, we settled for decadent chocolate profiteroles and an espresso in an attempt to prevent the pending food coma.
It's not cheap, but nothing is in Paris.
Open every day between noon and 14h30; and 19h00-23h30 (no reservations).
Metro: St-Germain (line 4).
www.relaisentrecote.fr