THIS MUCH I KNOW…
AMANDA WANG / ZHUOMAN CULTURE / 26 / SHANGHAI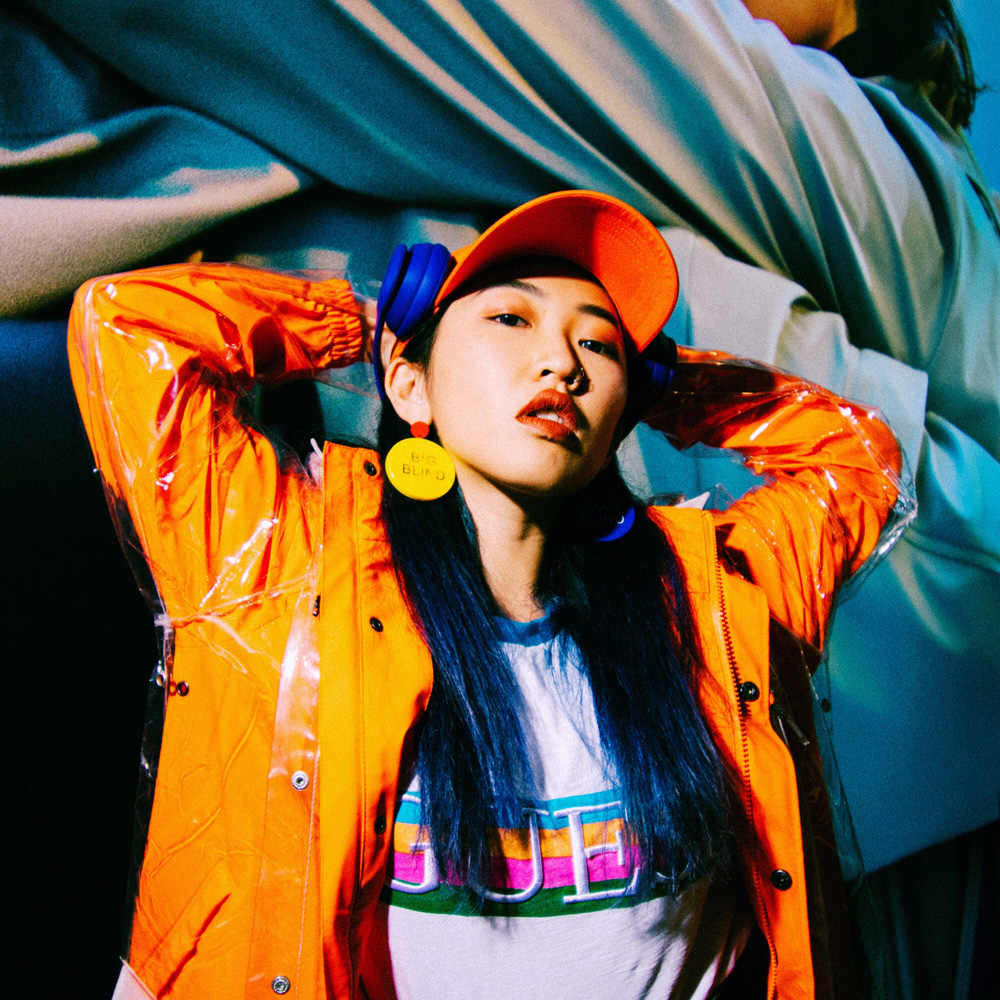 Based on strong family values, a keen eye for trends and the ability to work seamlessly with international clients, Amanda Wang is in high demand in ever evolving Shanghai. The 26-year-old fully bilingual business owner on how she stays up to date with global fashion news, having to move home to accommodate seven pets and a bursting wardrobe, pivoting around coronavirus and hosting a new TV show for the NBA!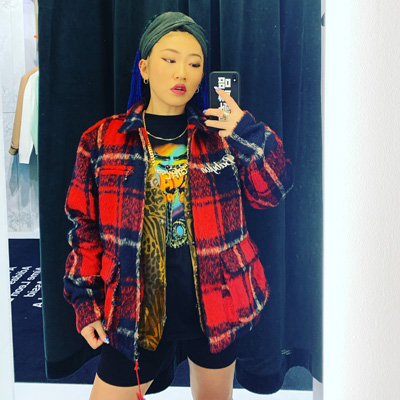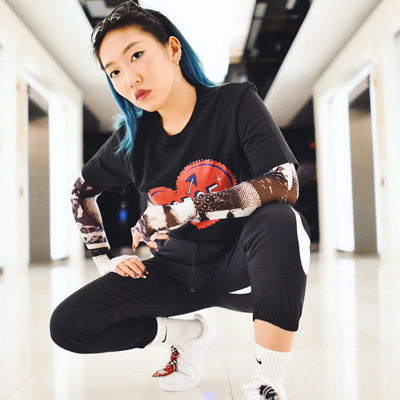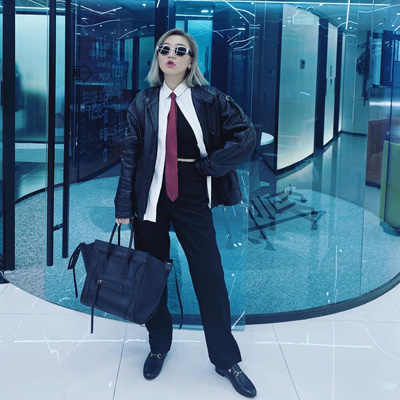 What challenges have you faced as a young female entrepreneur in China?
It certainly hasn't been easy, and I grew up really quickly since launching Zhuoman Culture in 2017. I was young and naive and there definitely were not a lot of young women opening businesses so it was quite groundbreaking, which naturally comes with certain challenges. One of the more harrowing experiences – which occurred frequently in PR – were the sexual innuendos from men who blur the line between work and play. I offer support now to similarly ambitious young woman on how to navigate the industry professionally and make your work ethic stand out above anything else.
Your Instagram account (@crazycheukyi) is highlighted with a plethora of colourful outfits and several pet appearances, with your dogs and cats even having their own accounts – how do you have space for everything in densely-populated Shanghai?
Oh, I know [laughs], but that's what you work hard for – to enjoy the luxuries of home life too. I've just moved into a bigger apartment which has plenty of wardrobe space and a 100-square-metre outdoor area for the animals. I have five cats and two dogs. I feed stray animals on the street, sometimes they follow me, so I have to take care of them.
Due to the nature of western and eastern world social media platforms, and your industry, do you need a presence on as much as possible?
Yes absolutely. The world is smaller than ever because of global connectivity, and from a business perspective I need a balance of 'Western' platforms like Instagram, Facebook, Twitter and LinkedIn to complement our 'Eastern' or Chinese presence on WeChat, Weibo, Little Red Book and TikTok (which is now obviously global).
How important has your strong English language skills been in your fast-moving career?
I wouldn't have been able to achieve what I have by the age of 26 without being fully bilingual – speaking and writing – in Chinese and English. Having diversity in the workplace has never been more important, and my hiring policy encourages it. If we hire a Chinese intern, I encourage him or her to learn English immediately. I'm proud of the mix of cultures we have on our current team of a dozen employees, comprising Chinese, Canadian, Korean and Spanish team members, and even a German that manages our 'Western' social media platforms.
Let's expand on that, tell us about your upbringing and how you were exposed to Western culture?
I was fortunate to have grown up under the guidance of higher-educated parents who wanted their daughter to speak english, and attended an international school in Jinhua, (also known as Kinhwa) a prefecture-level city in central Zhejiang province in eastern China. I interacted with most of the foreign students and was president of the student union which is where my communication skills began to develop. Thereafter I worked as a marketing intern for UBM Shanghai, a British creative consulting company, before stints at fashion magazine Yoho! and fashion brand Clot.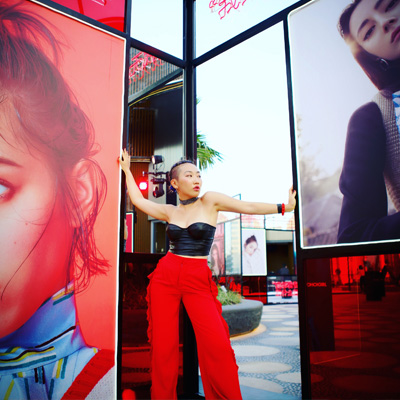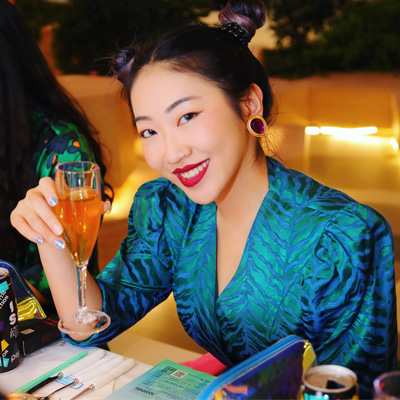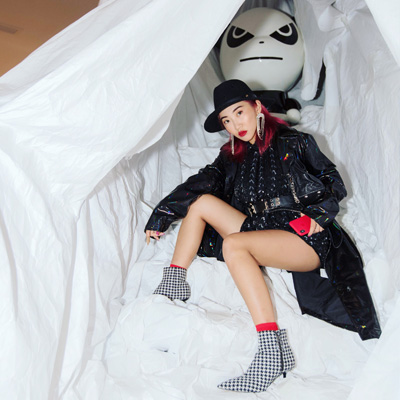 What was your breakthrough moment leading to the formation of Zhuoman Culture?
I had built up many contacts and relationships with people during my time with the aforementioned companies and brands, and began to realise, and believe, that I could do it all on my own. Shanghai is full of opportunities and clients were seeking a stable, one-shop-stop for public relations, consultancy, content production and events management. I learnt how to manage people and now, three years later, we have a flourishing team.
Are there any exciting up-coming projects you can tell us about?
There is! I'm going to be hosting a TV show for the NBA (National Basketball Association) from June. I was chosen after several castings and can't wait for the experience. Sponsored by Nike, there will be 12 episodes covering sport and street culture in Shanghai, specifically how basketball shoes have been such a huge influence. I will interview two guests per episode.
What was it like running a business in China when the global Covid-19 virus changed the way the world worked?
I think the Chinese nation pivoted quickly and adapted better than most of the world did, but you can say that about many things in our culture, not just the coronavirus. We change and adapt better than most and in our case at Zhuoman Culture we capitalised on an existing captive digital audience that was hungry for content. I've learnt that Chinese people invest more conservatively with lower risk, which means there is more cashflow so I think many businesses will recover quickly.
Have you ever encountered any limitations from Chinese authorities when doing business with the 'western' world?
In my opinion China is a little misunderstood by the rest of the world in that regard. Many people think that the government has oppressive laws and monitors absolutely everything, but there is way more freedom than what people perceive. I'm a business owner in my mid-20s, literally have one person to handle accounts and tax and am having the time of my life!
Who or what would you like to work with in the future?
I'd like to work with some tech companies to push culture forward – now is the time! Electric vehicle manufacturer Tesla appeals to me, maybe I can do a collab with Elon Musk!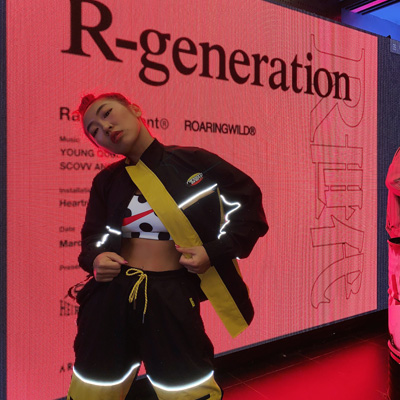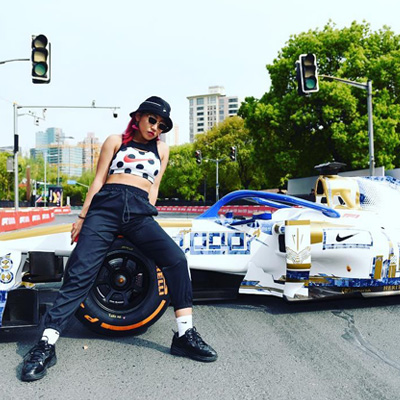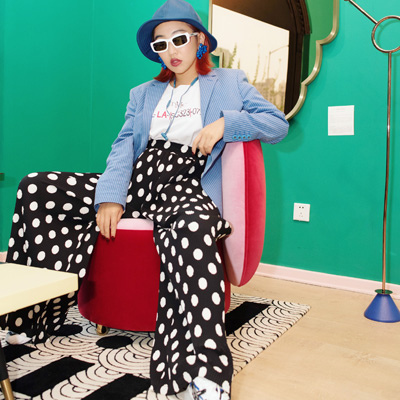 DISPATCHES
What's your most treasured possession? My boyfriend of four years, Mekki, he's Turkish, works in the fitness industry – we met at a gym in Shanghai.
What's your favourite journey? I'd rather say an experience I had last year at Tomorrowland, an electronic dance music festival held in Boom (get it?), Belgium. I met and engaged with so many people from different cultures over four days – it was like a United Nations social conference!
Who was your hero growing up? Both my parents were heroes. China's 'single child policy' meant I received a sound education and attention from them. My father was an opera actor but once I finished high school he kept furthering his career interests, which has always inspired me. He's owned a hair salon, jewellery store and then completed a masters degree in art and installation – currently owning a gallery in Beijing. My parents meet once a month to travel somewhere together.
What's the greatest ever TV show? I don't watch much television at all, but I was inspired by Sex And The City growing up, especially from a fashion aspect.
What will you never drink or eat? Anything that's not drinkable! [laughs].
What do you never leave home without? My styling outfit and of course my phone. It would be impossible to operate my life without it, it literally is the key, as it opens our office doors!.
How do you choose how much media to consume? I have to stay up to date with fashion, so take in The Business of Fashion and Vogue Business every day; plus HYPEBEAST, WeChat Moments and Instagram to see what the brands I work with are putting out there. The rest I filter out…
Who or what do you learn from? I feel like I learn a little something from everyone I meet, I believe everyone has ability. I ask a lot of questions too.
What activity have you got better at with age? Acting more maturely in business meetings … sometimes I even drink wine!
What is your guilty pleasure? Probably alcohol. My first job was night club promoting, I'm a people person and enjoy social drinking, with a preference for bourbon and Japanese whisky.
Your three rules for a happy life? Don't worry too much about what other people think, live you own life. Be kind to people and the environment. I have a tattoo that says 'You only live once' – make decisions in the moment and run with them.
What was the first record you ever bought? Probably something from Wu Yi Fan, a Chinese-Canadian rapper.
What infuriates you? People that refuse to speak logically about things they disagree with.
What's your final meal? A steak cooked at home with my family.
You leave tonight: What city, which band? Take me back in time to London to see Queen, I loved the film Bohemian Rhapsody.
Who would you like to be:
Sitting on plane next to? My best friend Amber, she's really easy to chat with, and skinny, so there's more space for me!
Stuck in a lift with? If I was single, a super handsome businessman – might be a potential client!
Having dinner with? My parents. It's been a while since that's happened…
Interviewed by Barry Havenga for LNLA