BEAUTIFUL MISTAKES – NEW ORDER'S BLUE MONDAY
How a mistake in the semiquaver kick-drum intro led to the biggest selling 12-inch record of all time
… and in our opinion the greatest achievement in the history of recorded sound.
Any reputable 80s compilation features it, not the 1988 or 1995 remixed re-releases, the instantly recognisable intro and subsequent musical odyssey that lasts a glorious 7 minutes and 26 seconds. Blue Monday is 35 years old in 2018, but you'll see punters in their early 20s immediately recognise the tune from the band that seamlessly blended post-punk with synth pop and electronica.
Spin.com summed it up best: "BUM-BUM-BABABABABABABABA-BUM. Faster than a human foot, that DMX drum-machine rhythm remains electronic dance music's most instantly identifiable intro." Followed by lead singer Bernard Sumner's deadpan opening lyrics… "How does it feel, to treat me like you do…?"
But where is the [beautiful] mistake?
After the death by suicide of Ian Curtis, the lead singer of Joy Division, the remaining band members regrouped under New Order, with Gillian Gilbert joining on keyboards. Blue Monday begins with a distinctive semiquaver kick drum intro, programmed on the DMX [Oberheim] drum machine, which Gilbert fades in a sequencer melody. According to band interviews in NewOrderStory, she did so at the wrong time, so the melody is out of sync with the beat; however, the band considered it to be a 'happy accident' that contributed to the track's charm.
It's an absolute monster of a tune that carries listeners on a journey which can be broken down from five different sources of inspiration, or straight-off copying really:
Kraftwerk — Uranium (choir chanting sounds)
 Donna Summer — Our Love (kick drum pattern)
Sylvester — You Make Me Feel (octave-jumping bass line)
Klein & MBO — Dirty Talk (staccato arrangement)
And best of all: In Sergio Leone's 1965 classic Western For A Few Dollars More, (starring Clint Eastwood) where he teamed up with lifelong composing muse Ennio Morricone; there's a pulsating six-string bass guitar riff that New Order's Peter Hook replicated into Blue Monday, as he explains here: www.dailymotion.com/video/x35jmhr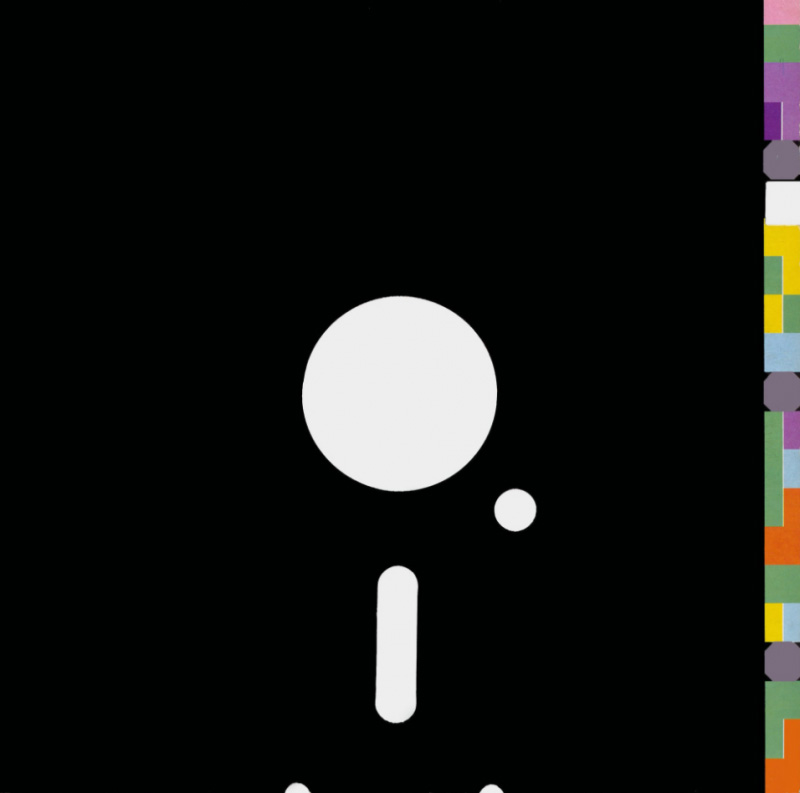 Then there's the cover art which adds further allure to the tune. The single featured a die-cut sleeve designed (by Peter Saville) made to resemble a 5¼" floppy disk (picture above) — featuring no words except "FAC SEVENTY THREE". Along the side a code in the form of coloured blocks that reads out the artist, song, and label information, once deciphered using the legend from the band's next album Power, Corruption and Lies: "FAC 73 BLUE MONDAY AND THE BEACH NEW ORDER".
It really is the gift that has never stopped giving. Even as Blue Monday reaches the six minute mark, the melody slows down indicating that it's all over. But wait, there's more — almost as if you've unlocked a bonus level — an extra 90 seconds, for free, just to remind you of its greatness.
No wonder it's the biggest-selling 12-inch single of all time, remaining absolutely timeless, but never tiresome.
(Listen here, loud, with headphones)
By Barry Havenga for LNLA